March 7, 2007
Picking the Subaru 360 up in Johnstown, PA.
The previous owner guides me to the barn where the 360 has resided for the last few years.
The road is staying plowed just long enough to get there and out!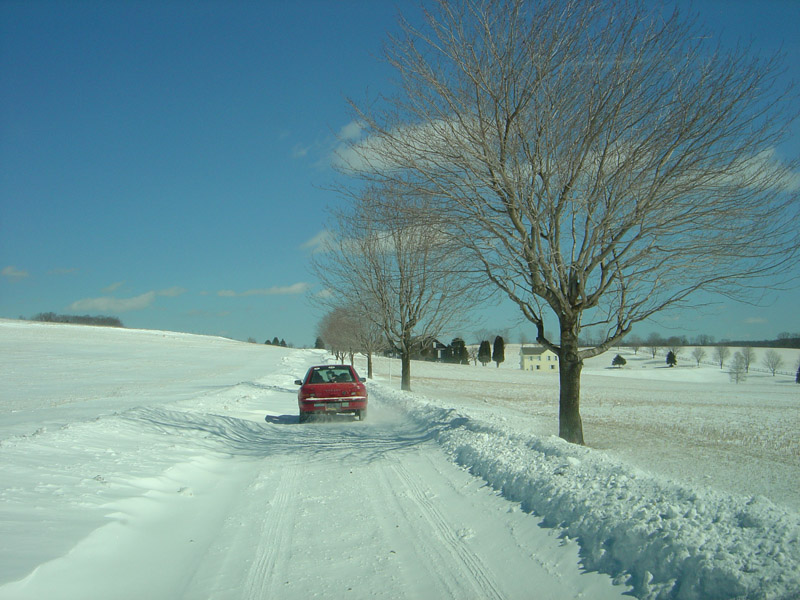 Surrounded by stained glass, spare parts, a kiln, and what's left of a 360 van.
Packed up and ready for the 275 mile ride back to NJ. PO on right.
My neighbor's 5x10 trailer is the perfect size.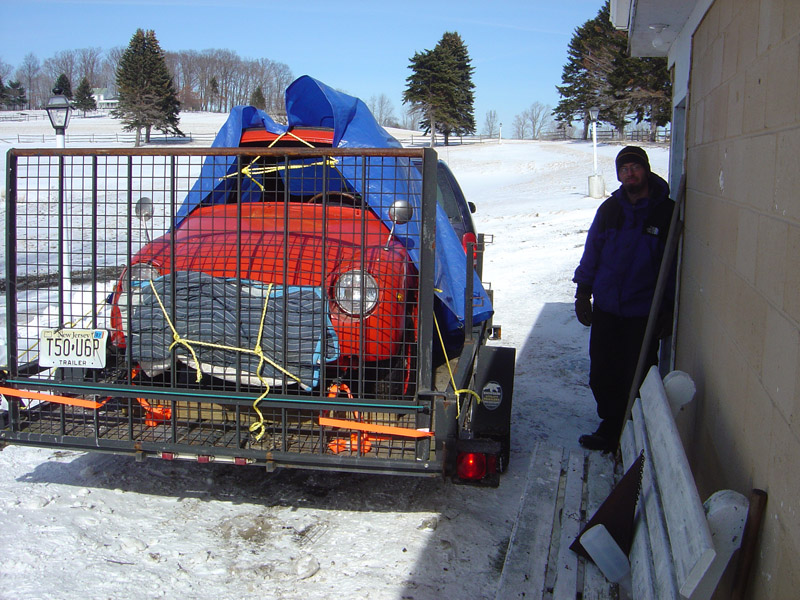 On the road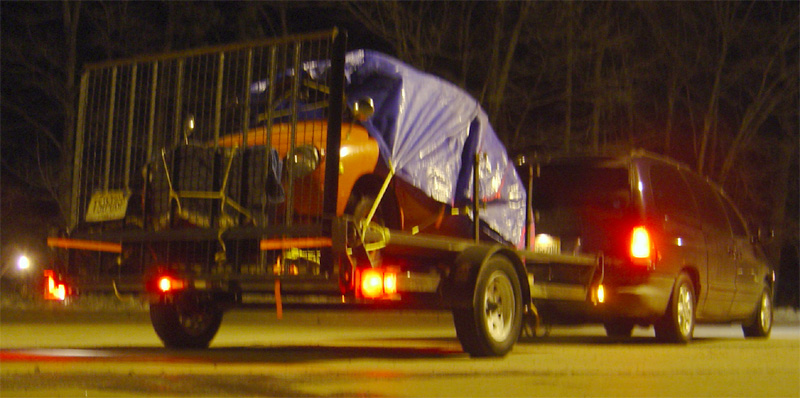 Back to the main pictures page
Back to the top page